Limoges 2017
EuroCoppice Final Conference

Coppice Forests in Europe:
a traditional natural resource with great potential

Limoges, France, 19-21 June 2017

** Conference Book: Programme, Logistics & Abstracts **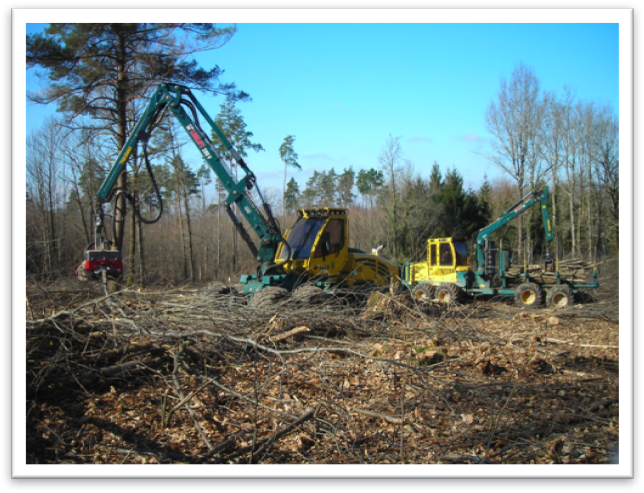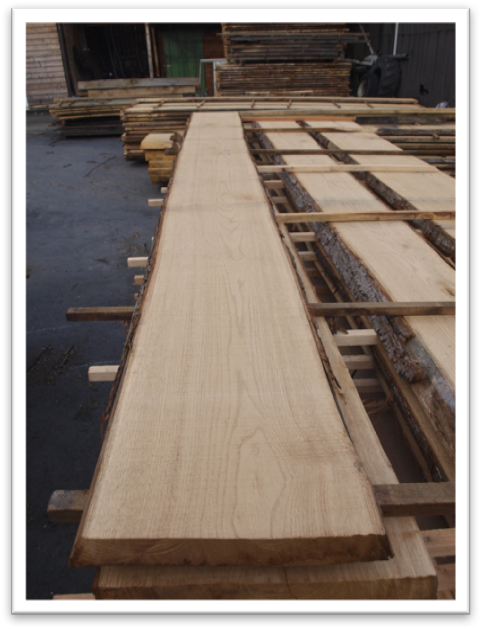 Photos: FCBA
Over sixty Action Members and external participants met in the toasty Limoges heat to wrap-up Action activities, learn about sweet chestnut coppice in the Limoges region, review the latest coppice-related scientific findings and discuss the future of coppice in Europe.

The Conference was a tremendous success with all participants leaving with new knowledge and contacts that will surely be useful in the years to come. Special thanks goes to the FCBA for their terrific organisation, as well as the scientific committee for putting together such an interesting programme and the Vice-Chair for taking over the lead of this event.


Programme outline

Mon, June 19th 2017: Action-internal meetings; Icebreaker
Tues, June 20th 2017: Excursion on coppice forests and industry in the Limousin region
Wed, June 21st 2017: Conference and panel discussion


Presentations

Session 1 – Coppice Harvesting

Techniques and productivity of coppice harvesting operations in Europe: a meta-analysis of available data
Spinelli R, Cacot E, Mihelic M, Nestorovski L, Mederski P, Tolosana E

Mechanised harvesting of short-rotation coppice: a review
Vanbeveren SPP, Spinelli R, Schweier J, Magagnotti N, Dimitriou I, Mola-Yudego B, Acuna M, Eisenbies M, Ceulemans R

Bucking accuracy of alder and oak logs harvested in coppice stands during and after the growing season
Karaszewski Z, Mederski PS, Bembenek M, Tsioras PA, Rosinska M

Manual and mechanized forest operations in Ukrainian coppicing: Products diversity and economic assessment
Sopushynskyy I, Ray CD, Zayachuk V, Ostashuk R, Sopushynskyy M (pdf not available)

The use of battery powered chain saw in coppice forest
Mihelic M, Poje A

Forest operations sustainability: an overview on traditional coppices
Laschi A, Neri F, Picchio R, Cambi M, Marchi E


Session 2 – Coppice Products

Economic evaluation of mechanized and motormanual options for selective felling of Quercus pyrenaica coppices
in Leon (NW Spain)
Tolosana E, Laina R, Martínez-Ferrari R, Ambrosio Y, Martín M

Eucalypt coppice harvesting costs for stands of varying stump and stem densities, South Africa
Schwegman K, Little KM, McEwan A, Ackerman SA

Small scale pellet production from poplar (Populus sp) and aspen (Populus tremula L) timber: a case study
Makovskis K, Lazdina D, Arsanica A, Solodovniks V

Coppicing of oak and beech as seen from Bulgaria – a case study
Markoff I, Findeisen E, Popov G, Glushkov S

Black locust (Robinia pseudoacacia L), a key species for the forest-related rural economy in the west of Romania
Nicolescu VN, Hernea C

Mortality, re-sprouting vigor and physiology of coppice stumps after mechanized cutting
Magagnotti N, Pari L, Spinelli R, Aminti G, Giovannelli A


Session 3 – Environmental Aspects of Coppice Utilisation

The effect of clear-cut on nitrogen fluxes and storages in a grey alder coppice stand in Estonia
Aosaar J, Varik M, Becker H, Morozov G, Uri V (pdf not available)

Environmental aspects of short-rotation coppice culture: greenhouse gas balance and environmental life cycle analysis
Ceulemans R, Vanbeveren S, Berhongaray G, Broeckx LS, De Groote T, El Kasmioui O, Njakou-Djomo S, Verlinden MS,
Zenone T

Mapping and assessment of ecosystem services of coppice forests in Bulgaria - methodological approach
Bratanova-Doncheva S, Zhiyanski M, Nedkov S

Restoration of traditional coppice in Denmark: Types, products, ecological values, legislation and general guidelines
Suadicani K


Posters

A South African mechanised harvester cut-to-length Eucalyptus pulpwood productivity case study
Ackerman P, Norihiro J

Coppice with standards: Modeling understory light and stump sprout growth of redwood and tanoak in mixed
multiaged stands in California
Berrill J-P, Schneider KA, Dagley CM, Webb LA

Evaluation of regeneration of Oriental Beech (Fagus Orientalis Lipsky) after mechanical cutting
Ertekin M

Dynamics of oak coppice in SW Slovakia: past, present and future
Feher A

Technology of firewood harvesting in Bulgarian coppices
Glushkov S, Markoff I, Nikolov M

The contribution of chestnut coppice forests in providing ecosystem services for carbon storage and
climate change mitigation: A case study
Glushkova M, Zhiyanski M, Markoff I, Glushkov S

Impact of light regime in development of oak coppice forest
Kola H

Various strategy of management and clonal selection effect on short rotation coppice willow biomass and manual harvesting productivity
Lazdina D, Liepins J, Sarkanabols T, Polmanis K, Saule G, Daugavietis U, Bardulis A,
Spalva G, Lazdins A

Improving safety and productivity in firewood harvesting from coppices
Neri F, Laschi A, Fabiano F, Marchi E
The influence of design and management technology on hybrid aspen agro-forestry system productivity
Sarkanabols T, Lazdina D, Rancane S

Fine firewood collection after motor-manual pruning in Quercus ilex open forests in Salamanca (Western Spain)
Tolosana E, Laina R, Martínez-Ferrari R, Ambrosio Y, Martín M

Environmental aspects and potential benefits of using wastewater sludge in SRC of fast-growing woody species – a case study with Salix spp.
Tsvetkov I, Hristova HR, Tzvetkova N, Petrova V, Marinova SV

Productivity of mechanized harvesting in coppice stands
Tsioras PA, Karaszewski Z, Mederski P, Bembenek M

Carbon budgets in a chronosequence of downy birch stands growing on drained swamp
Varik M, Aosaar J, Becker H, Morozov G, Kukumägi M, Uri V

Identification of suitable areas for cultivation of short rotation coppices of poplar and eucalypt for bio-energy
Viana H, Gonçalves A, Godinho P, Cadima I, Rodrigues A