WG 1 Definitions
Defintions, History and Typology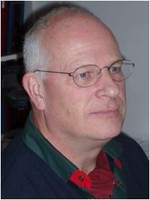 WG 1 collected coppice forests related definitions based on literature review and contacts with stakeholders experienced in practical coppice forests management. Because coppice forests management has been developed over a long time on a local and regional basis by practitioners' technical terms and their definitions vary substantially between areas and countries.
It is necessary to understand, "translate" and harmonize these terms to create a common understanding on the European level. In this context existing types of coppice forests (based e.g. on species, terrain, ecosystem, management type) were collected, described and classified.
Furthermore WG 1 collected and evaluated the available statistical data on coppice forests (areas, structure, geographical distribution, type, ownership…) and based on this identify knowledge gaps or shortcomings e. g. related to national forest inventories. While gathering data about coppice forests in Europe, information regarding the historical background and development of coppice forests were collected.
Reports:
Members
Mr. Tomo GJORGJEVSKI
Dr. Ivailo MARKOFF
Prof. Uwe SCHMIDT
Related literatur