Antwerp 2016
Conference - Coppice Forests in Europe:
Ecosystem services, protection and nature conservation

University of Antwerp, Antwerp, Belgium, 15-17 June 2016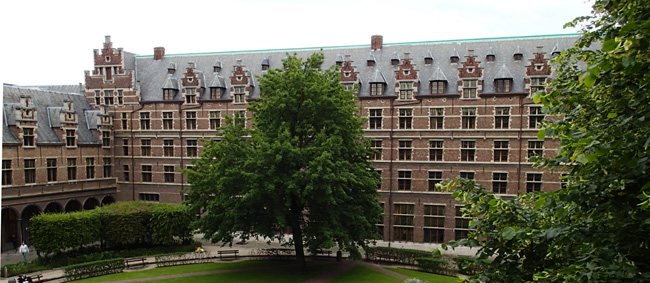 This COST Action FP1301 EuroCoppice Conference welcomed a group of over 60 researchers and practitioners at the stunning Stadscampus at the University of Antwerp in Belgium.
On Thursday June 16th there were 15 presentations on topics related to biodiversity conservation, ecosystem services and nature conservation policy and legislation, which provided much "food for thought" to all participants, regardless of their background and expertise. The following day, the Universities of Antwerp and Ghent and the Research Institute for Nature and Forest joined forces in a field trip covering the whole range of coppice forests in Belgium: coppice in a protected area, short rotation coppice research plots, industry with coppice for energy and a forest rich in history in which coppice management is being reintroduced.
Much gratitude is extended to the scientific and local organisers for making this such a fascinating and successful event.
Conference Information, Program and Book of Abstracts, including details on the Excursion

Visit the original Conference Website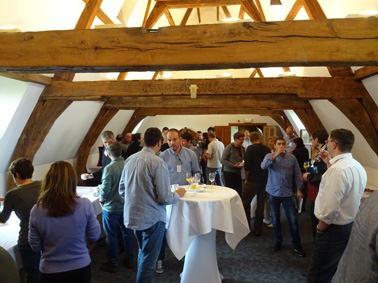 Thursday, June 16th, 2016: Conference Presentations and Posters


Session 1 Moderator: Prof. Reinhart Ceulemans, University of Antwerp
Keynote Lecture - Birds and forest structure
S. A. Hinsley & R. J. Fuller
Microhabitats in thinned aged oak coppiced forests in Luxembourg
C. Suchomel, P. Pyttel & A. Carneiro
The legacy of coppicing: the present reflects the past
J. Müllerová, J. Altman, J. Doležal, P. Dörner, R. Hédl, V. Pejcha & P. Szabó
Session 2 Moderator: Prof. Kris Verheyen, University of Ghent
Ecosystem services provided by ground vegetation in three years old willow SRC
D. Lazdina, I. Bebre & I. Pučka, presented by K. Makovskis

Coppice forest and invasive species: the case of Ailanthus altissima, a succesful survivor in Eastern and Central Europe
A. Feher, D. Halmova, L. Koncekova & G. F. Borlea
Ecosystem services from coppiced forests: the need to understand functional trait distributions in an era of environmental change and in light of land-use legacies
M. P. Perring, L. Depauw, S. Maes, H. Blondeel, E. De Lombaerde, D. Landuyt,
K. Verheyen & the forestREplot-network

Ecosystem services in coppice - importance and prospects as a strategic basis for effective forest management and human well-being
I. Tsvetkov, S. Bratanova-Doncheva, Y. Dodev & M. Zhiyanski

Session 3 Moderator: Prof. Valeriu-Norocel Nicolescu, University "Transylvania" of Brasov
Keynote Lecture - Root reinforcement dynamics in coppice woodlands and their effect on shallow landslides: a review
C. Vergani, M. Schwarz, F. Giadrossich, M. Condera, P. Buckley, P. Piussi, F. Salbitano & R. Lovreglio
Coppicing for watershed protection: the case of Ulza Basin in Albania
H. Kola, A. Diku & G. Zeneli
A comparative review of coppice and high forest protective functions in a Romanian and European prospective
V. D. Pacurar
Coppiced downy birch on cutaway peatlands: heterotrophic soil respiration and C sequestration in tree biomass
J. Hytönen & L. Aro
Session 4 Moderator: Dr. Kris Vandekerkhove,
Research Institute for Nature and Forest (INBO)
Conservation of coppice in relation in Natura 2000: hierarchies of rarity and protection
P. Buckley & J. Mills
The significance of coppice woodlands in the protection of cultural heritage
R. Jarman & F. M. Chambers
Analysis of a scientific literature review on "coppice in Europe" for the period 1975-2015
J. Schneberger & A. Dohrenbusch
Black locust-dominated coppice forests and continental sand dunes, a happy symbiosis in the Valea lui Mihai-Carei Plain (NW of Romania)
V-N. Nicolescu & C. Hernea
Posters
Willow short rotation coppice - local natural populations versus selected commercial clones in various site conditions in Western Romania
T. Danut, G. F. Borlea & A.-M. Ţenche-Constantinescu
Drought effects on biodiversity of coppice forests in Central Anatolia, Turkey
M. Ertekin
Calculating the ecosystem services associated with coppice woodland management in Kent, South East England
Contribution to the dendrologic diversity in the forest of national park "fruska gora" in Serbia
M. Krstić, R. Cvjetićanin, V. Babić & B. Kanjevac
Ecocsystem services and tree growth on hybrid aspen (Populus tremula x tremuloides) plantings under different fertilization and planting schemes
D. Lazdina, K. Makovskis, T. Sarkanabols, A. Bardule, A. Lazdins, A. Halliullina & V. Rudovica
Quantifying understorey responses to overstorey opening to better predict tree regeneration success
E. De Lombaerde, L. Baeten, K. Verheyen & the forestREplot-network
Ecological dynamics, vegetation and soil in a mesophilic European hophornbeam stand during coppice rotation in central-northern Appennines (Italy)
G. Mei, C. Colpi, F. Taffetani, L. Gubellini & G. Corti
Sustainability and durability of tabor oak park-forest in the presence of wildfires and grazing: to resprout or not?
O. Reisman-Berman
Patterns of change in the extent of coppicing at the landscape scale
P. Szabó, J. Müllerová, M. Macek, S. Suchánková & M. Kotačka
Silvicultural assessment of natural coppice forests: a case study relating to coppice management by rural communities in the Ukrainian Subcarpathians
I. Sopushynskyy, C. D. Ray, V. Zayachuk, S. Zhmurko, I. Kharyton, M. Sopushynskyy, R. Maksymchuk & I. Hrymenchuk
Initial stage advantage of sessile oak coppice sprouts over seedlings under drought conditions
M. Stojanović, J. Szatniewska, R. Pokorný, M. Čater, A. M. Tripathi & T. Šlancarová
Introduction of Entomophaga maimaiga in the gypsy moth populations in some coppice beech forests in central Serbia
Dynamics of biomass production in poplar clones grown under short rotation coppice management in the Czech Republic
A. M. Tripathi, P. Štochlová, R. Pokorny, M. Fisher, M. Orság, K. Novotná, M. Stojanovic, S. K. Chauhan, M. Trnka & M. V. Marek
Coppice forests as an alternative to shrubland areas in Portugal
H. Viana, B. Esteves, J. Ferreira & A. Rodrigues
Excursion - Impressions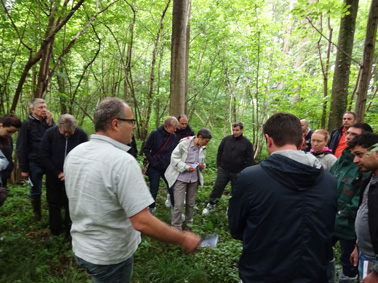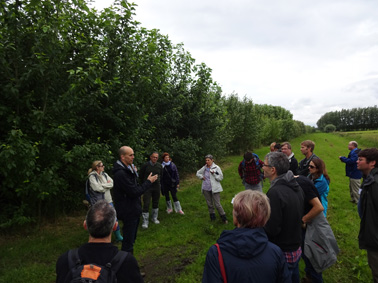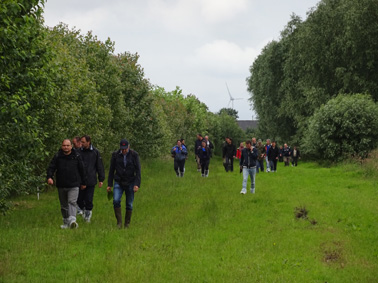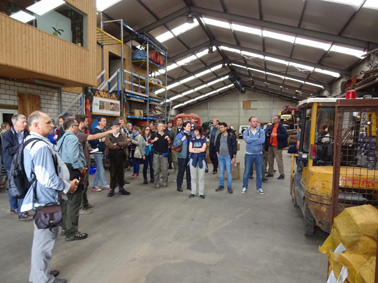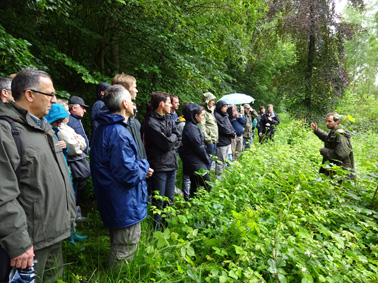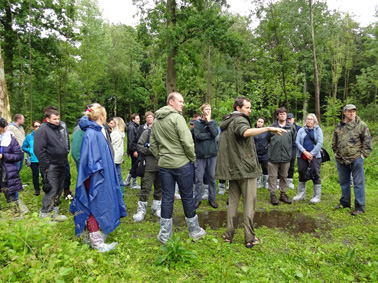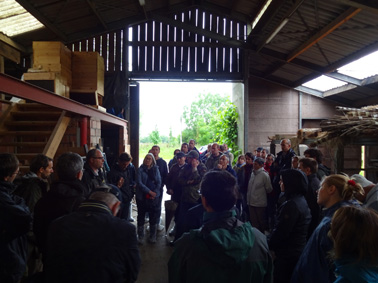 Images: Nicolescu (university courtyard, orchid), Unrau (rest) 2016